Rights Reserved - Free Access.
This digital object is protected by copyright and/or related rights. This digital object is accessible without charge, but its use is subject to written permission.
Unless expressly stated otherwise in the licensing conditions, you are free to make any of the acts permitted by your national copyright and related rights act, including browsing, printing and making a copy for your own personal purposes.
All other acts of reproduction and communication to the public are subject to the licensing conditions attached to the digital object.
ARMY BOOTS OF THE WORLD. REVIEWS
Important notice: we do not sell any boots! The prices are given for information purposes only!
Spain
Bota U.I.P. - Spanish Boots for Police Intervention Units and National Police (BOTA DE LAS UNIDADES DE INTERVENCIÓN POLICIAL Y DEL CUERPO NACIONAL DE POLICIA)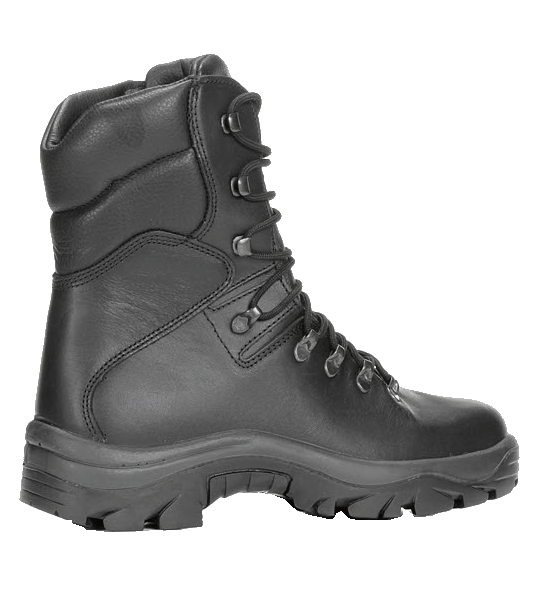 The Spanish Police Intervention Units (anti-riot units) of the National Police boots are currently provided with the so-called "Bota U.I.P.", as Mr. Oscar Velázquez (Spanish Civil Guard) informs. These boots are made of high quality breathable, yet hydrophobic leather. Double density polyurethane sole is lightweight and flexible, and these boots are recommended for urban service. U.I.P. boots feature "GORE-TEX" breathable waterproof membrane, and the laces are made of waterproof cords, highly resistant to tear and wear. The lacing system consists of eight pairs of speed-lacing eyelets.
These boots are available on the manufacturer's web-site at a price of 105,95 € (July 2017), the range of boots sizes are from 36 to 47.
https://www.falseguridad.es/ventaonline/bota-u-i-p
Exclusively for cartalana.com

We have much more interesting information on this site.
Click Site Menu to check it out!
∎ cartalana.com© 2011-2020 ∎ mailto: koshka@cartalana.org