Rights Reserved - Free Access.
This digital object is protected by copyright and/or related rights. This digital object is accessible without charge, but its use is subject to written permission.
Unless expressly stated otherwise in the licensing conditions, you are free to make any of the acts permitted by your national copyright and related rights act, including browsing, printing and making a copy for your own personal purposes.
All other acts of reproduction and communication to the public are subject to the licensing conditions attached to the digital object.
ARMY BOOTS OF THE WORLD. REVIEWS
Sweden
Swedish Military Boots for Summer (Model 01) -
"Sommarkänga 01"
Swedish model M01 army boots ("Sommarkänga 01") for dry and hot weather were introduced in the year 2001. The Swedes themselves, with all their inherent Nordic humor, use to call them "Peter Pan Boots" ("Peter Pan Kangan") or just "Kermit".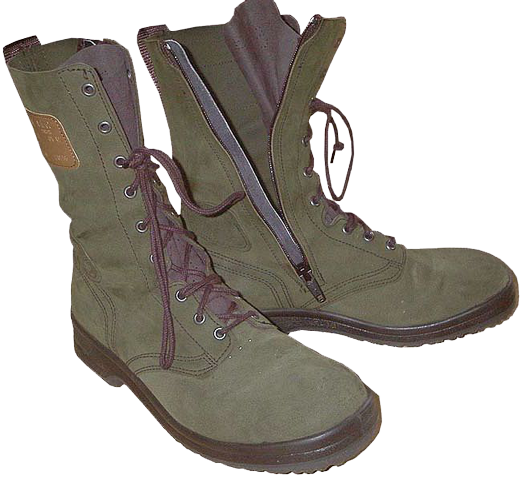 Most likely, the reason for this nickname was the boot's appearance: they are made of green suede, while the out-soles are black. Indeed, some people annoying green boots, but it's a matter of personal sympathies or antipathies. In Norway, for example, the suede summer boots are of sand color.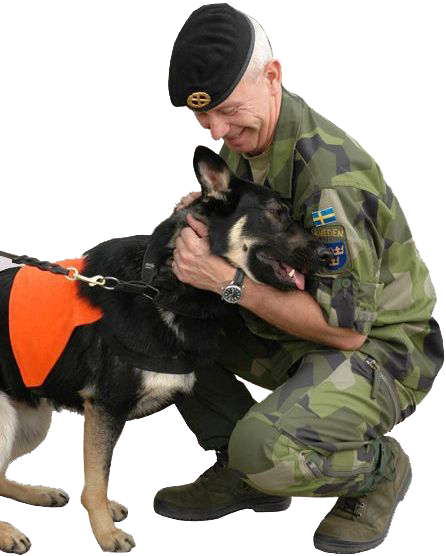 According to the Swedish military sources, the "Sommarkänga 01" boots are just the modified version of the Swedish model M/93 navy boots ("Forsvarsmaktens Sjostridskanga 93"), which are made of black, smooth and more dense leather, with steel protective toe-cap. M/93 navy boots are to be worn as a part of naval uniform form, introduced in 1993. Wearing of this uniform and the appropriate footwear are defined by the Swedish Naval Regulation "Rattkladd 93" (shortly RÄK 93).
"Sommarkanga 01" boots are manufactured by the company "Sievi AB", a Sweden-based production unit of "Sievi Group". An interesting fact: under the terms of the contract between the Ministry of Defence of Sweden and the manufacturer, the delivery of these boots on the civilian market is limited. The approximate cost of a pair of these Swedish "Peter Pan Kängan" is about 500 Swedish Kroner, that is equal to 54 Euros as of mid-November 2014. The design of the Swedish summer boots is as follows: the top is made of green-colored soft suede, the suede-made tongue is more dark in color and bears the marking. The lacing system is provided by 9 simple round eyelets; the boots feature "zippers" on the inner sides to facilitate quick pulling the boots on and off, even for a short break, and better drying and ventilation as well. However, zipper is a weak point as the boot can get wet boots through it. The suede itself absorbs moisture more quickly, compared with smooth skin. Under the rain, these boots get wet very quickly.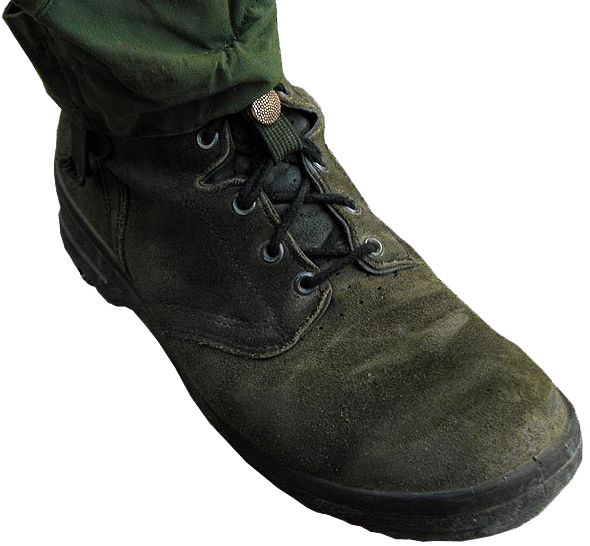 The relatively thin out-sole is made of black thermo-polyurethane, resistant to oil, petrol and various chemicals. The size range of these boots differs from 215 mm to 315 mm in the Mondopoint system. As compared with the model Swedish M/90 march boots, these "Kermit" boots are much more lightweight, cool and breathable. At the same time, "Peter Pan Kängan" are naturally more water-resistant than their naval prototypes of the model M/93. Instead of a steel toe cap, the Swedish summer boots of model 01 feature lightweight plastic toe-caps. The perforated tongue of such boot also made of suede, it is black and relatively thin.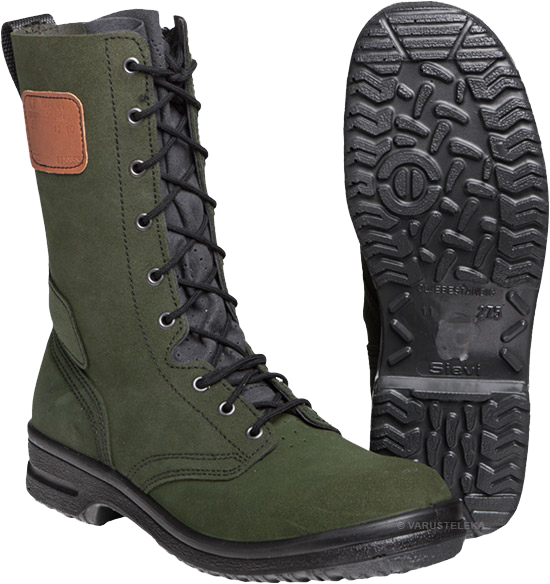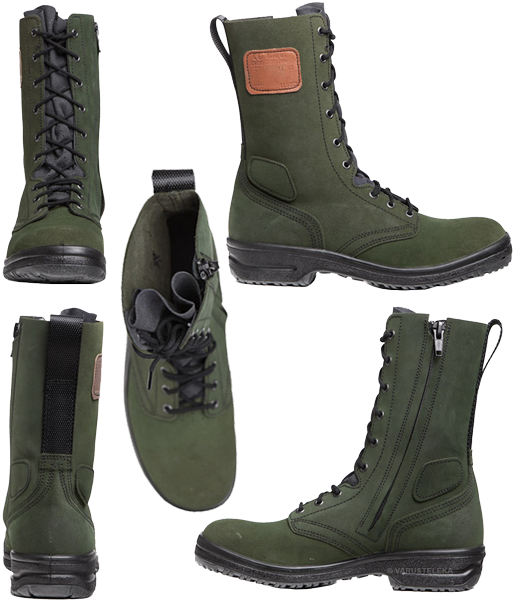 The heels of the Swedish model M01 army boots to dry and hot weather are provided with shock absorbing inserts of foame polyurethane. At the same time, these shoes are not designed for long walks on feet. Any pair of such boots, according to the Swedish army standards, should include a pair of manufacturer-provided felt insoles (5 mm thickness). For the legs, they are not really as good, comfortable and high-quality anatomical insoles as personally tailor-made ones, so the Swedish soldiers often replace the regular insoles with the others, more preferable insoles immediately upon receiving of these boots.
A very important issue is the proper selection of the boots size. The regular Swedish army summer socks or "knasocka" (standard steel grey coloured high socks) fit these boots fairly well, until you decide to walk quite a long distance in Swedish "Peter Pan Boots". In such case it is recommended to put on two pairs of socks at once in order to decrease the friction of the skin with the inner surface of the boots, or it would be better just to choose some other boots...
Nevertheless, the Swedish military summer boots appeared to be quite good in peacekeeping operations somewhere in the desert, when soldiers basically use to move in vehicles and on foot along the unsurfaced or paved roads during hot dry weather. These Swedish model M01 boots are not suitable for long marches and field use in wet forest or jungle. According to the Swedish military regulations these standard boots are allowed to be replaced for other, more convenient footwear, which is to be purchased by Swedish peacekeepers in private.
Taking care for these boots and their cleaning don't require much efforts. They can easily be cleaned with a brush and some water. The suede boots are generally more open to injury and susceptible to damage as compared with the boots made of smooth leather. So the use of special protective impregnation is recommended for these boots, for example, "BOSTON 873 Super Protection Concentrate".
Sources of the images and data:
http://www.soldf.com/sommarkanga.html
https://www.varusteleka.com
Exclusively for cartalana.com

We have much more interesting information on this site.
Click Site Menu to check it out!
∎ cartalana.com© 2013-2020 ∎ mailto: koshka@cartalana.org