Rights Reserved - Free Access.
This digital object is protected by copyright and/or related rights. This digital object is accessible without charge, but its use is subject to written permission.
Unless expressly stated otherwise in the licensing conditions, you are free to make any of the acts permitted by your national copyright and related rights act, including browsing, printing and making a copy for your own personal purposes.
All other acts of reproduction and communication to the public are subject to the licensing conditions attached to the digital object.
ARMY BOOTS OF THE WORLD. REVIEWS
This Article Content / SITE MENU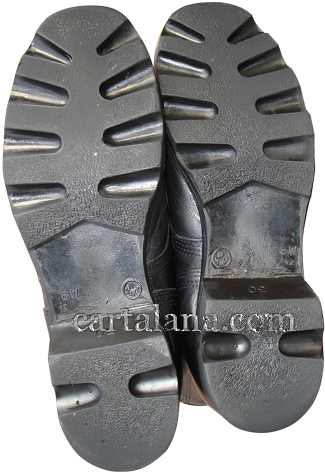 Figure 22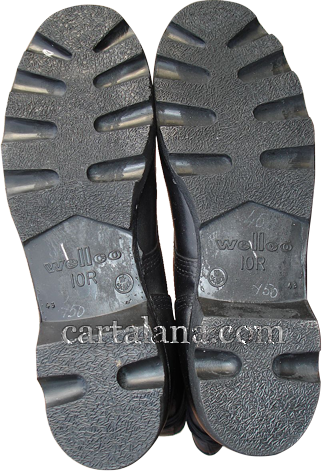 Figure 23
The fakes (with rough imitations of out-sole marking) last not long, their deterioration usually starts from the heel leather rupture, or the out-soles just fall apart.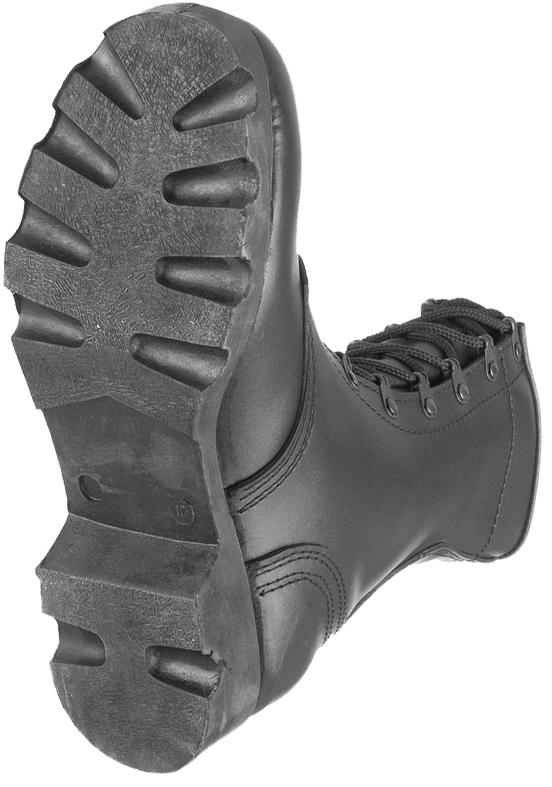 Figure 24
Similarly to the late version of previous model, specified by MIL-B-43481 (the so-called "Boots, Combat, Direct Molded Sole"), the heel caps (counters) of the boots by MIL-B-44152 go up the back of the boots, the rear side is reinforced by stitching.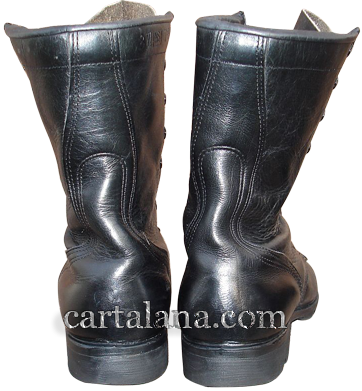 Figure 25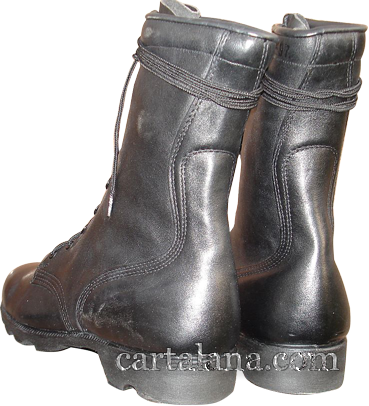 Figure 26
The previous "Combat Boots, Direct Molded Sole" (MIL-B-43481) were issued with removable orange-coloured plastic mesh insoles, as it was in the US Army boots of the 1960-70 and US "jungle boots". The same design green mesh insoles were used in contemporary German Bundeswehr military boots, prior to Modell 2000 army boots.
New type "Mildew & Water Resistant, DMS Combat Boots" (MIL-B-44152 and revised MIL-B-44152C) were issued with advanced urethane foam insole with fiberboard backing and textile upper surface.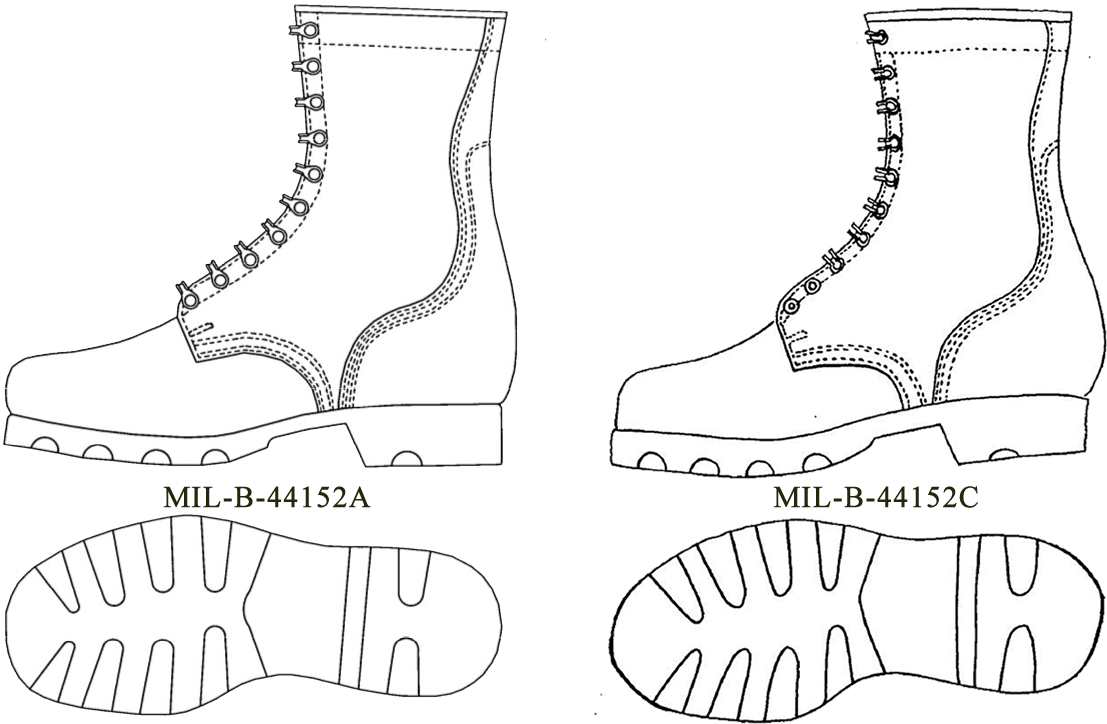 Figure 27
There were three versions (and one amendment) of military specification MIL-B-44152 by dates:
- Version A (approved November 1986) MIL-B-44152A;
- Version B (approved May 1990) MIL-B-44152B;
- Version C (approved May 1993) MIL-B-44152C;
- Amendment 1 to Version C (approved October 1994) MIL-B-44152C_AMENDMENT-1.
Initially these boots featured 10 pairs of speed-lace loops, but on May 28, 1993 the lower two pairs of speed-lace loops (at the foot), according to Revision C of the specification, were changed simple round eyelets, while the other upper eight pairs of speed-lace loops remained unchanged. Besides the peculiarities of the out-sole and the heel attachment, this feature is another important difference between the boots, made by the early and revised versions of MIL-B-44152(C) specification.
Exclusively for cartalana.com

We have much more interesting information on this site.
Click Site Menu to check it out!
∎ cartalana.com© 2011-2020 ∎ mailto: koshka@cartalana.org