Rights Reserved - Free Access.
This digital object is protected by copyright and/or related rights. This digital object is accessible without charge, but its use is subject to written permission.
Unless expressly stated otherwise in the licensing conditions, you are free to make any of the acts permitted by your national copyright and related rights act, including browsing, printing and making a copy for your own personal purposes.
All other acts of reproduction and communication to the public are subject to the licensing conditions attached to the digital object.
ARMY BOOTS OF THE WORLD. REVIEWS
This Article Content / SITE MENU
The French "Pataugas"-type boots, either high-leg models (with two buckles on top or without them) or low ones (the so-called "Pampa" boots), costing about 80 UD dollars in retail trade, consist of the following parts: - the cleated chunky-looking one-piece molded out-sole is made of thick rubber with stamped manufacturer's mark (Bonusage, Morvan, Palladium, Paraflac, Pataugas, Paul Boyé, Vernon, Wissart...), also they had two-piece sock-liner, featuring hugging thick die-cut EVA and protective rubber toe-cap for better fingers protection. The height of the heel was about 1 inch (2,54 cm);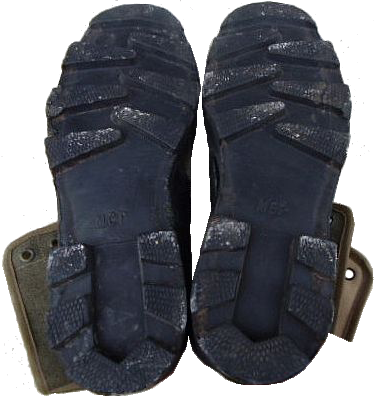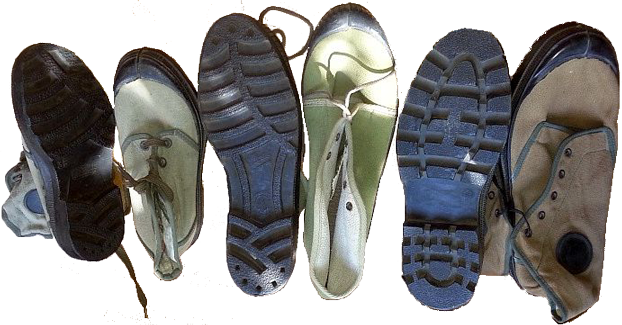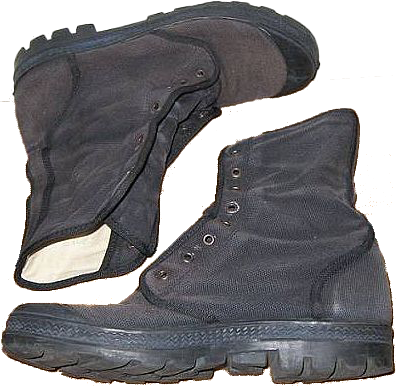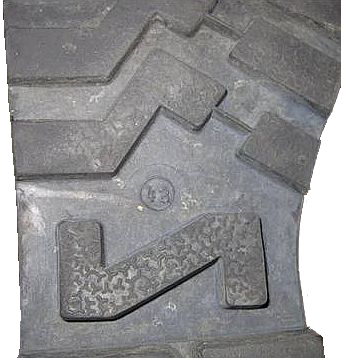 - thick 100%- cotton olive-green canvas fabric upper, weighting about 20oz (about 567 grams) for a single boot, the color may differ for various manufacturers (from tan and green to black shade); - protective round rubber patches are applied on medial side of both boots and often marked with manufacturer's brand name, sometimes they show no marking at all. The producer's brand names can also be found on the out-sole, boot's tongue, inner stamps and even on the edge of rubber soles in the heel area.
Exclusively for cartalana.com

/ page 167 from 204 /
desktop version of the page
We have much more interesting information on this site.
Click MENU to check it out!
∎ cartalana.com© 2013-2018 ∎ mailto: koshka@cartalana.org