Rights Reserved - Free Access.
This digital object is protected by copyright and/or related rights. This digital object is accessible without charge, but its use is subject to written permission.
Unless expressly stated otherwise in the licensing conditions, you are free to make any of the acts permitted by your national copyright and related rights act, including browsing, printing and making a copy for your own personal purposes.
All other acts of reproduction and communication to the public are subject to the licensing conditions attached to the digital object.
ARMY BOOTS OF THE WORLD. REVIEWS
This Article Content / SITE MENU
Swiss military boots - Kampfstiefel 90 (KS90)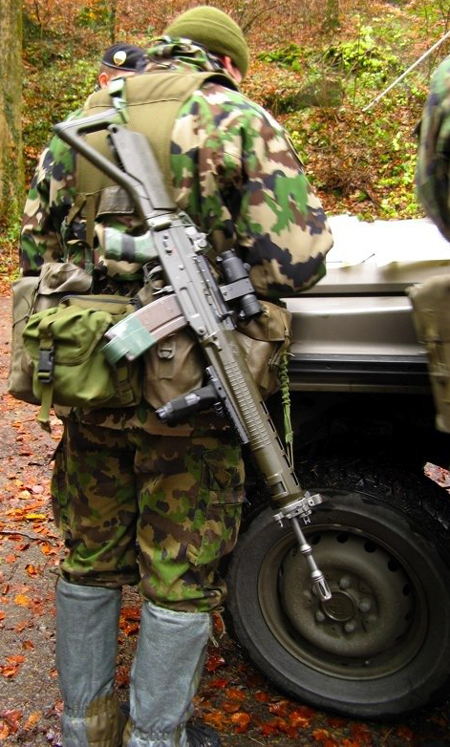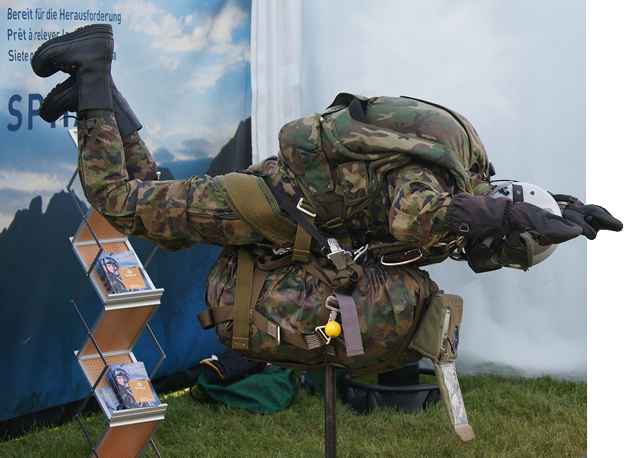 KS90 (Kampfstiefel 90) are the military boots of Switzerland (model of the year 1990). These boots has become a part of a new military equipment set, which have been used by the Swiss armed forces since 1990 along with the new camouflage TAZ90 (Tarnanzug Modell 1990).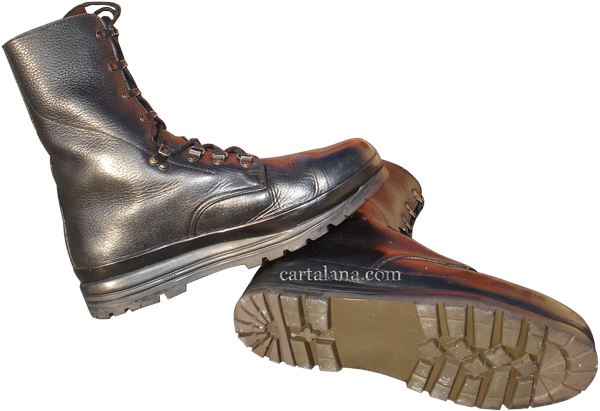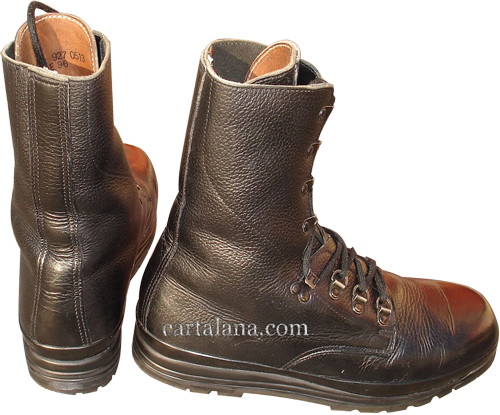 The material of the boot's upper is thick and durable 100% natural high-quality grain leather. The inside layer is light-yellow soft and durable "glove"-type leather, which is aimed at protection of the feet areas, which are most exposed to friction and mechanical injuries. For example, the malleolus bones of the legs are covered with additional layers of thin leather and foam wadding. The multilayer construction of the leather upper allows one's feet feel warm and dry. The height of these boots are about 21 cm and the weigh is about 1750 grams for a pair of boots. Between the leather upper and the out-sole a protective rubber sealing tape goes along the welt, as it uses to be in the modern mountain boots.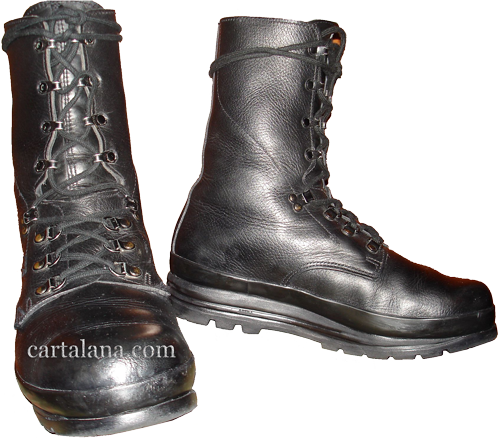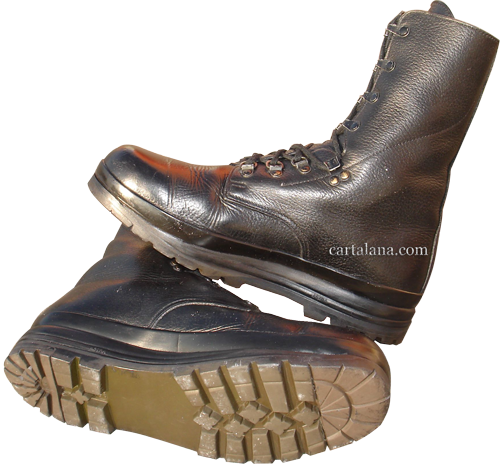 The dual-layer boot's tongue is marked and stitched high to the sixth pair of eyelets (counting from the bottom of the lacing), allowing one to walk through shallow and middle-depth puddles without water ingress inside the boots. To protect the upper part of the foot under the laces, the design of the Swiss military boots features additional folded "shutters" of leather.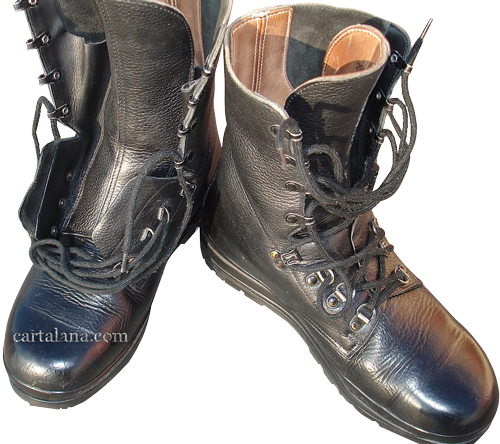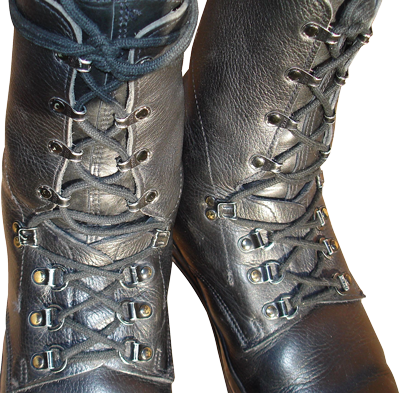 The lacing accessories (speed-lacing system eyelets) are labeled with the manufacturer's name - "STOCKO". This brand belongs to the "YKK Stocko Fasteners GmbH" company of Wuppertal, Germany, a multi-year contract provider of the Bundeswehr and some other NATO armies. The lacing system, counting upwards from the bottom, consists of the three pairs of "D"-shaped rings, a pair of hook clamps for keeping the laces firm and four pairs of speed-lacing eyelets. The upper of the Swiss KS90 boots look very similar to the top of the old German Bundeswehr boots (the so-called "Alte Art Kampfstiefel"), which were used in the 1970-80s.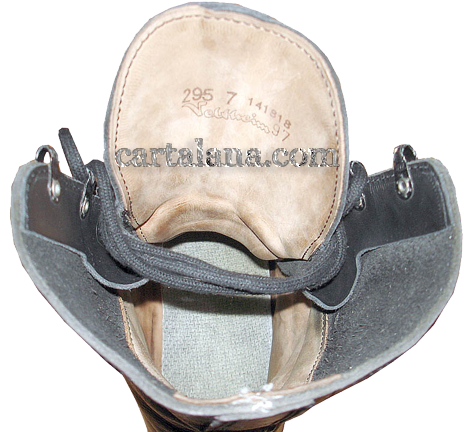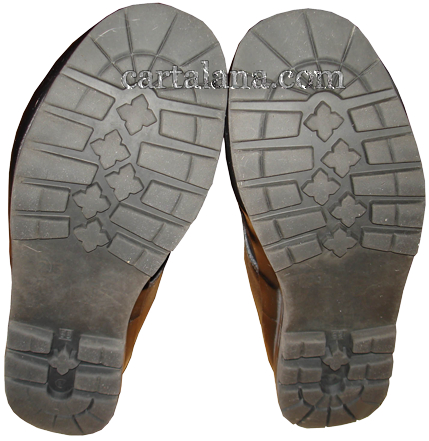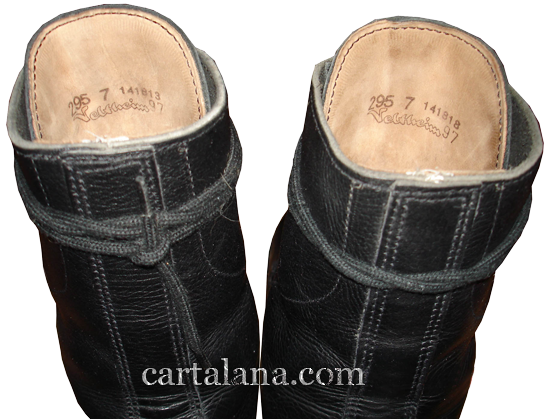 Exclusively for cartalana.com

We have much more interesting information on this site.
Click Site Menu to check it out!
∎ cartalana.com© 2011-2020 ∎ mailto: koshka@cartalana.org