Rights Reserved - Free Access.
This digital object is protected by copyright and/or related rights. This digital object is accessible without charge, but its use is subject to written permission.
Unless expressly stated otherwise in the licensing conditions, you are free to make any of the acts permitted by your national copyright and related rights act, including browsing, printing and making a copy for your own personal purposes.
All other acts of reproduction and communication to the public are subject to the licensing conditions attached to the digital object.
ARMY BOOTS OF THE WORLD. REVIEWS
This Article Content / SITE MENU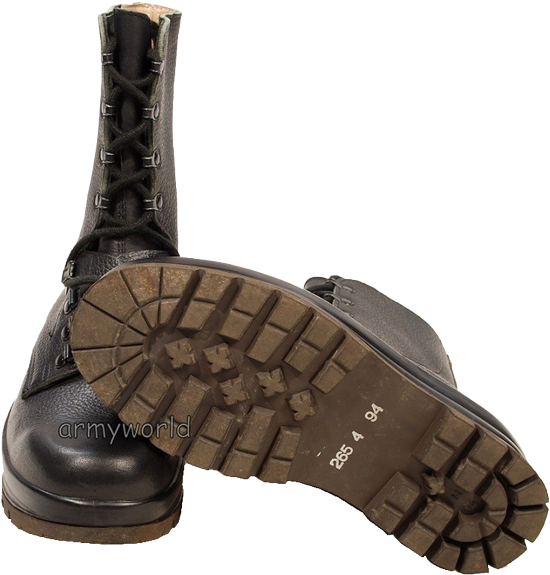 The tread pattern provides good adhesion to most surfaces and the lugs configuration elements is slightly different for different manufacturers (in particular, on the edges of the heels and in the shape of the squared "crosses" in the center of the out-sole). The size, width, and the year of manufacture use to be indicated with white paint on the bottom of the out-sole, in one or two lines, or omitted, because this information is indicated on the tongue as well.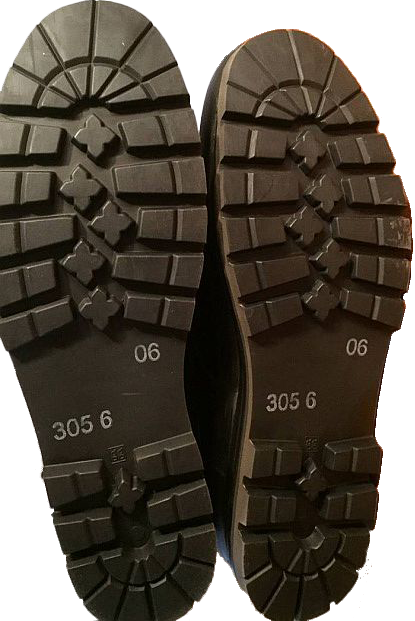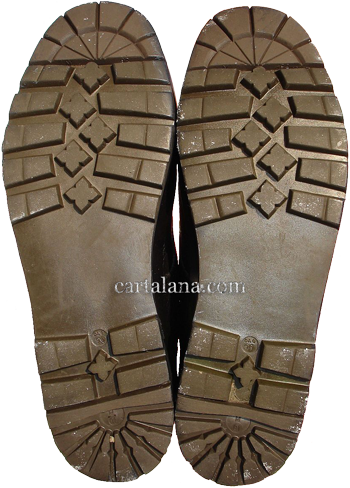 The Swiss KS90 boots are quite comfortable and soft, but they also have an inherent weakness, similar to, for example, Bundeswehr boots of Model 2000 and, sometimes, Models 2005/07. When the boots are improperly stored, overheated or overdried, small fractures can appear between the out-soles and protective sealing rubber tape the goes along the welt. The moisture easily penetrates into these micro-cracks, starting a hydrolysis chemical reaction with the polyurethane foam-shock-absorbing layer, whereby the sole crumbles and ravels slowly but inevitably.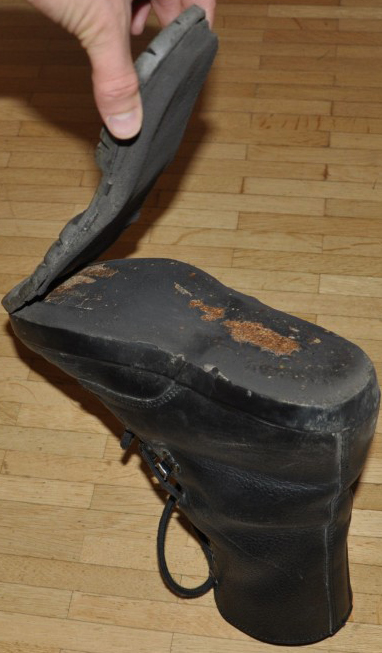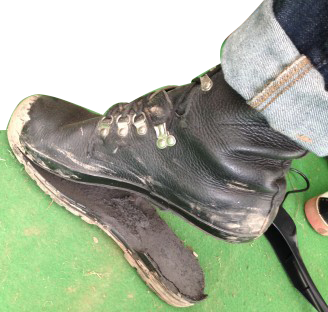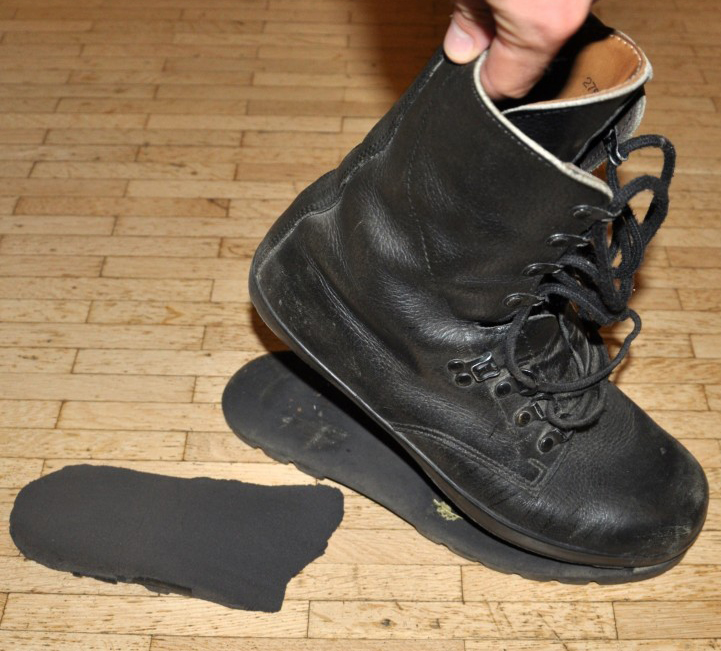 From my personal experience of checking out the used Swiss military boots, most boots that showed degradation were produced by such manufacturers as "BALLY" and "MINERVA"- i.e. the most popular manufacturers.
At the same time it should be noted that Swiss KS90 boots, manufactured recently show the slightly changed out-soles. Instead of broad protective rubber strip and glued soles they feature more advanced soles (they seem to be Direct Molded soles), covering the lower part of the boot's shanks. The photos below (051) depicts the boots, produced by "MINERVA"company in the year 2012.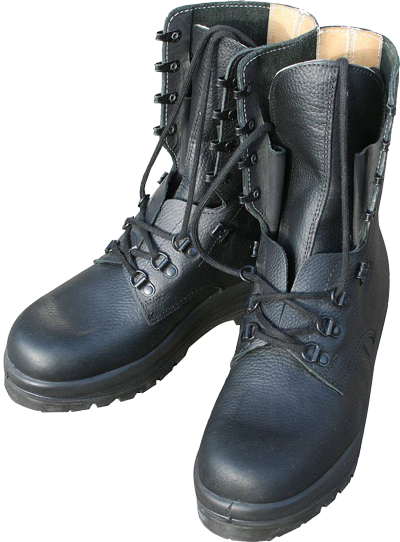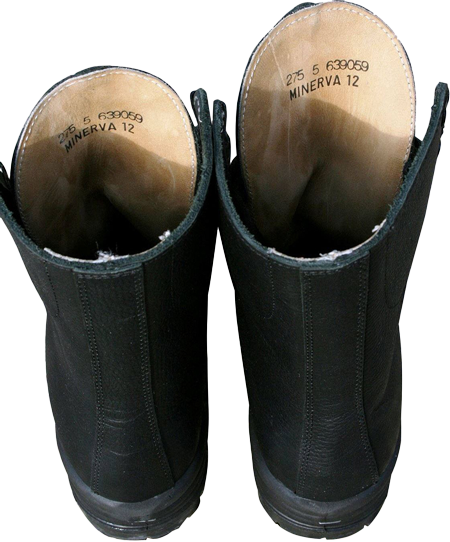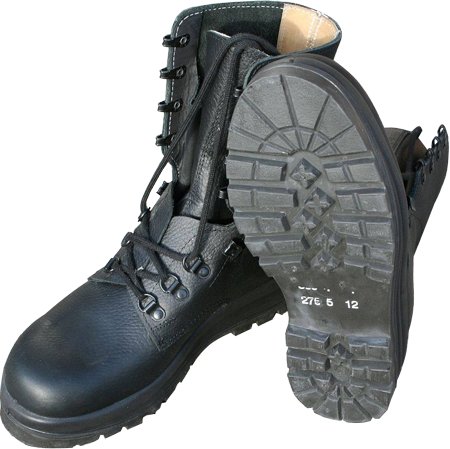 Besides the features of the out-soles and the rubber side-bands (the joint of the boots upper and sole), all the other constructive elements remain unchanged - the out-sole tread pattern, lacing system, etc. Perhaps the most characteristic feature of these boots is the DMS attachment method.
Exclusively for cartalana.com

We have much more interesting information on this site.
Click Site Menu to check it out!
∎ cartalana.com© 2011-2020 ∎ mailto: koshka@cartalana.org