Rights Reserved - Free Access.
This digital object is protected by copyright and/or related rights. This digital object is accessible without charge, but its use is subject to written permission.
Unless expressly stated otherwise in the licensing conditions, you are free to make any of the acts permitted by your national copyright and related rights act, including browsing, printing and making a copy for your own personal purposes.
All other acts of reproduction and communication to the public are subject to the licensing conditions attached to the digital object.
ARMY BOOTS OF THE WORLD. REVIEWS
This Article Content / SITE MENU
This step has opened a new era of the Spanish military boots out-soles. The famous American "Panama" out-sole was tested during the real war in Vietnam and proved its superiority in damp and wet jungles, on muddy terrains and slippery slopes and hills.
The Spanish Armed Forces not only adopted "Panama" out-sole tread pattern for their own national boots, but invented different variations of the "Panama" sole:
- with adding additional elements like extra shallow lugs on the heel and toe areas of the sole,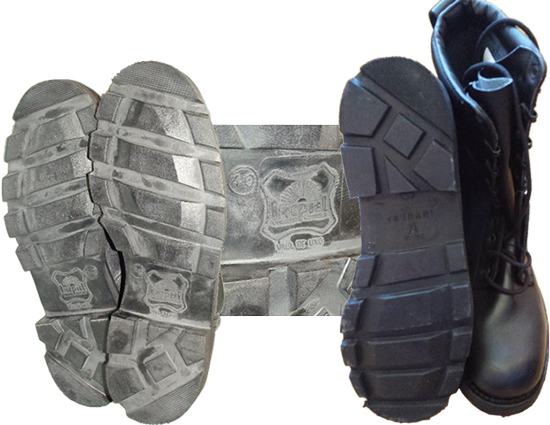 - deep grooves for stitching along the edges of the sole and metal screws (tacks) in the toe and heel areas.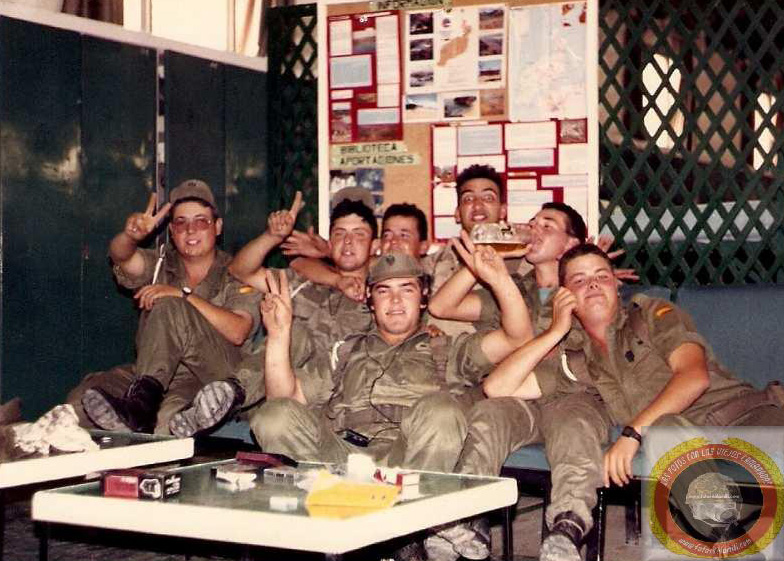 On some boots of such type one can see red-colored square lug in the center of the heel tread pattern. I didn't find any trust-worth information about this peculiarity, but I can just suppose that red-colored lug means thermo-stability of the sole and its ability to withstand high temperatures, similarly to the "blue lug" on the modern "Fire and Ice" out-soles, intended to withstand low temperatures.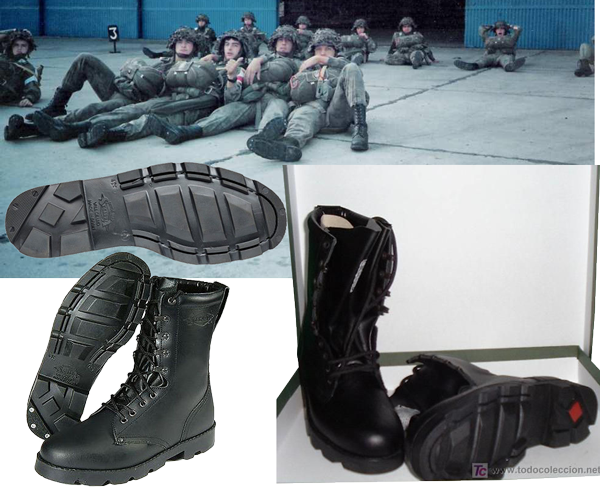 - A very recognizable Spanish variants of "Panama" out-sole tread pattern, which differ from each other in small details, like size, location and shape of the grooves on the heel...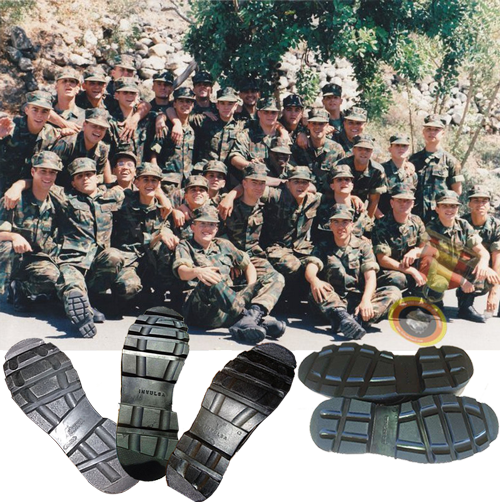 At the same time the Spanish Ministry of Defense initiated the researches aimed at creation of a new concept of the combat boots, taking into account the most advanced ideas and solutions. The new model lacked the traditional triple buckles and was full-laced, as it used to be in a former paratrooper boots. The list of manufacturers of these new boots was opened for new producers, the most famous of which were such Spanish footwear manufacturing companies as "Iturri", "Vidal", "Invulsa". There also were some smaller companies, like "Sancho", "Catosa" and many others....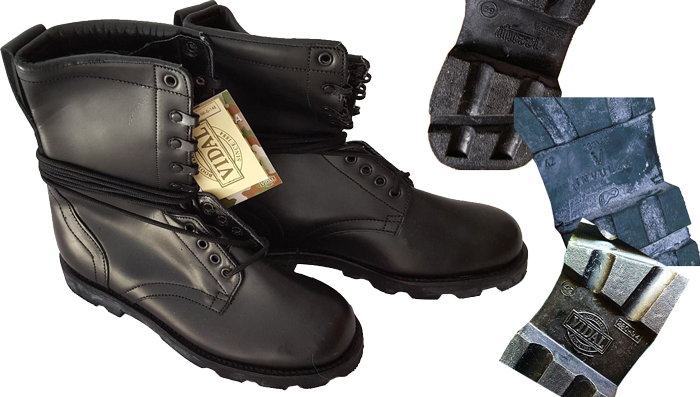 Sources of the information and images:
http://segarra.es/
http://segarra.es/producto/3001-paraka/
http://www.foro.salvatuvida.com/viewtopic.php?f=9&t=1796
http://eur-lex.europa.eu/legal-content/EN/TXT/?uri=CELEX%3A31992D0318
"An approach to the footwear assembly automatic system" by R. Aracil, C. Balaguer, A. Barrientos and A. Yela from Departamento Automatica, E.T.S.I. Industriales (DISAM). Madrid, Spain.
Exclusively for cartalana.com

We have much more interesting information on this site.
Click Site Menu to check it out!
∎ cartalana.com© 2011-2020 ∎ mailto: koshka@cartalana.org