ROYAL AIR FORCE. COMMON CORE AND DEPLOYMENT SKILLS AIDE-MEMOIRE
This Article Content / SITE MENU
YOUR ACTIONS
◉ Treat the cause of shock.
◉ Lie the casualty down, keeping the head lower than the heart.
◉ Elevate legs if possible.
◉ Loosen any tight clothing.
◉ Shelter and insulate casualty.
◉ Moisten lips with water if casualty is thirsty.
◉ Treat any other injuries.
◉ Check and record breathing, pulse and response level.
◉ Resuscitate as necessary.
◉ Evacuate casualty to medical aid.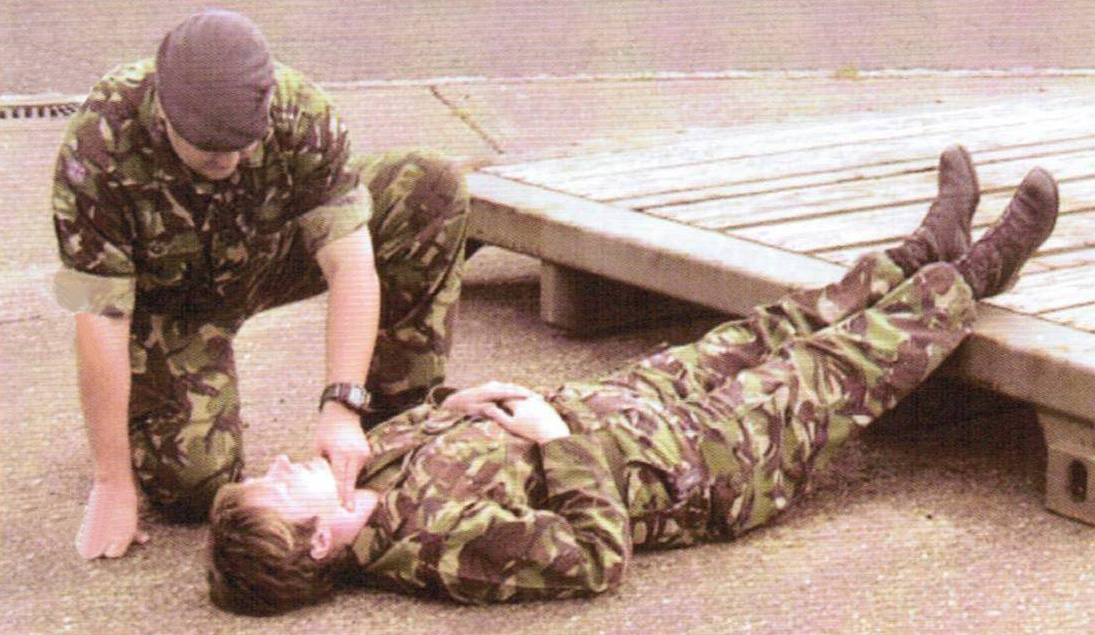 DO NOT leave the casualty unattended. Reassure constantly.
DO NOT let the casualty eat, drink or smoke, or move unnecessarily.
DO NOT try to warm casualty with a hot-water bottle or any other direct source of heat.
WARNING. If possible wear disposable gloves, always wash your hands with soap and water before and after treatment. If you have any open wounds always cover them with a waterproof adhesive dressing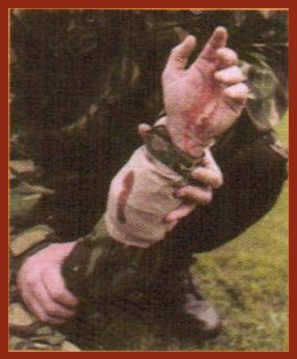 YOUR AIMS

◉ Control bleeding.

◉ Minimise shock.

◉ To minimise infection.

◉ Evacuate to medical aid.

YOUR ACTIONS

◉ Expose wound by removing or cutting clothing.

◉ Apply direct pressure over or around the wound for at least 10 minutes.

◉ Raise and support the injured limb.

◉ If necessary, lie casualty down.

◉ Build up pads around any protruding objects.

◉ Bandage a pad firmly in place overwound.

◉ If blood seeps through dressing put another firmly over the top of the first dressing.

◉ If blood seeps through the second dressing, remove both dressings and apply a fresh dressing, accurately, to the point of bleeding.

◉ Support the injured part.

◉ Treat casualty for shock.

◉ Arrange evacuation to medical aid and monitor casualty.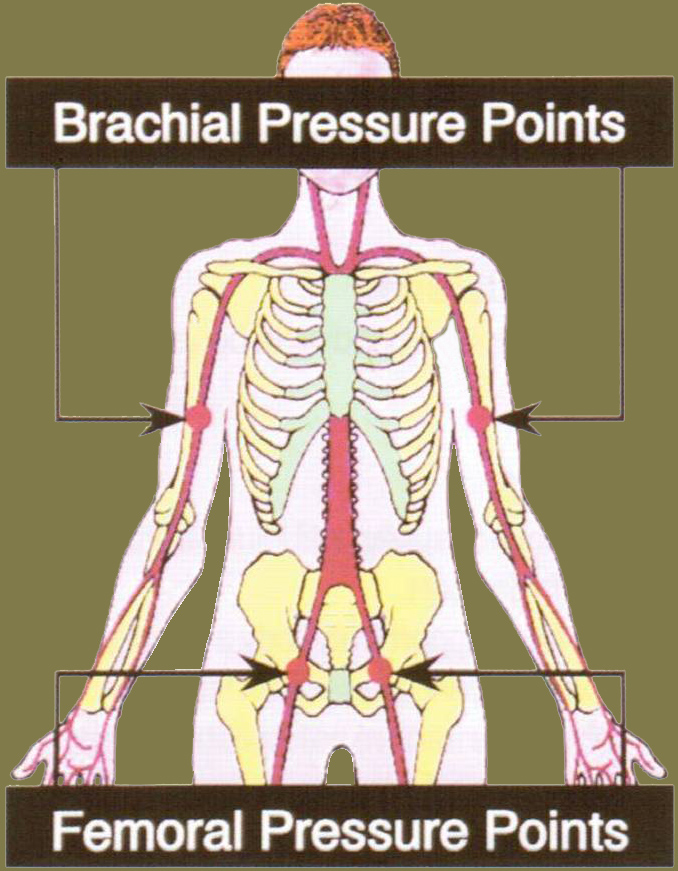 INDIRECT PRESSURE

◉ If direct pressure cannot be applied or does not stop the bleeding, use indirect pressure on the appropriate pressure point.

◉ If the wound is located over a joint, bend the joint as firmly as possible over a pad to stop blood flow. Remember this cuts off blood supply to the limb.

It is essential to release the pressure on a pressure point every 10 minutes

/ page 18 from 65 /
desktop version of the page

We have much more interesting information on this site.
Click Site Menu to check it out!

∎ cartalana.com© 2011-2020 ∎ mailto: koshka@cartalana.org