ROYAL AIR FORCE. COMMON CORE AND DEPLOYMENT SKILLS AIDE-MEMOIRE
This Article Content / SITE MENU
◉ IPE is shown wrapped for recognition purposes only.
Respirator Haversack Stowage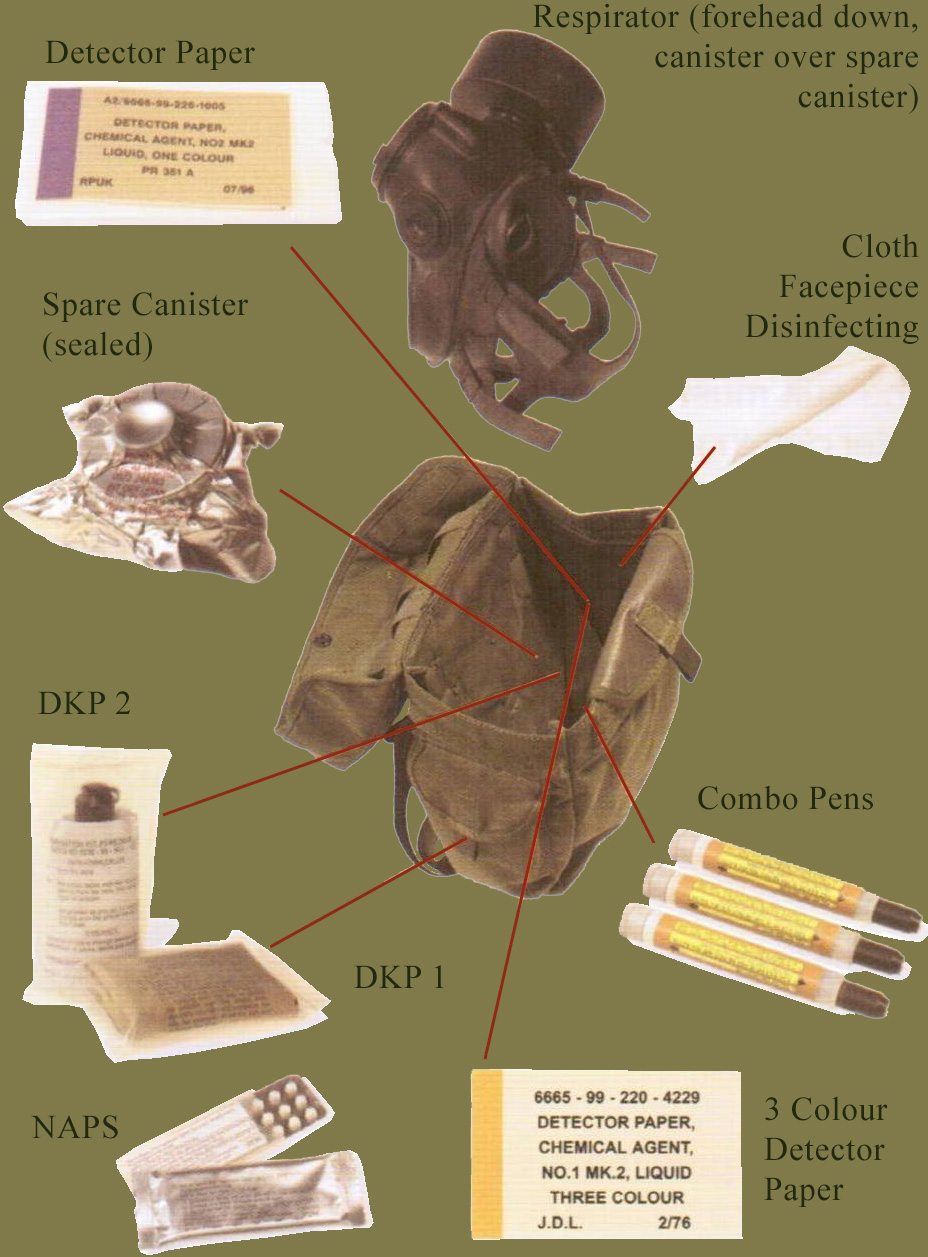 ◉ NAPS (if issued) stowage as per unit SOP. Practice
a. Make sure you can identify and name all pieces of IPE.
b. Stowing the haversack correctly.
TASK 2. DONNING IPE AND THE NBC DRESS STATES
You have to be able to:
a. Put on IPE so that it fits correctly.
b. Attach Detector Paper to your IPE.
c. Know the Dress States.
Study Notes
The Mk 4 suit comes in 5 standard sizes and a special size. Know your own size. The suit must be worn over at least one layer of outer clothing, normally a combat suit, together with underwear which covers the armpits and crotch.
Putting on IPE
Trousers
Cross the braces over the chest.
Pass through loops from the outside inwards and tie in a bow.
Take up spare material with velcro fasteners.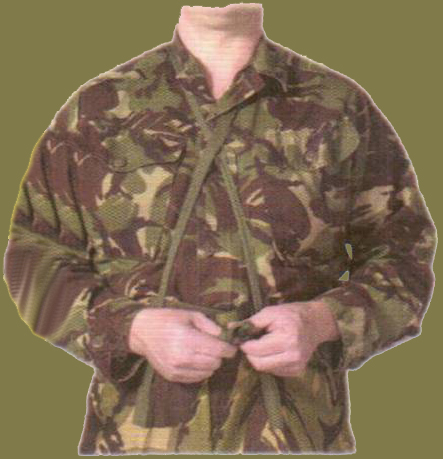 Jacket
Do up zip to neck.
Fasten neck, waist and cuffs with velcro fasteners.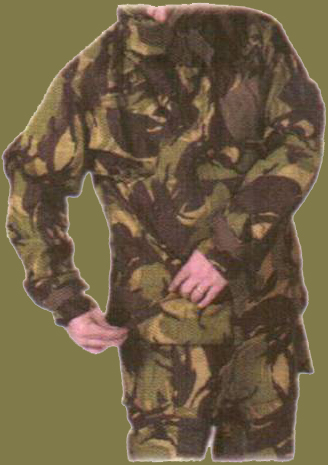 Overboots
NOTE: The Mk 4 Overboot is to be replaced by the Mk 5 Overboot. (Both offer suitable protection).
The Mk 4 Overboot has 3 sizes, no left or right fittings.
The Mk 5 Overboot has 6 sizes, with left and right circular knurled indicators on the upper outside edge of the boot.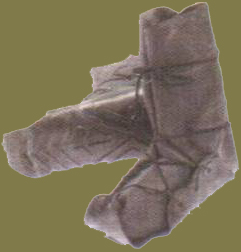 Mk 4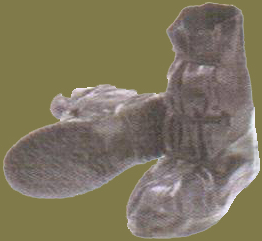 Mk 5
Mk 4 - Lace up following the diagram with each pair. Use the hooks or, if these are lost, holes through the tabs. Mk 5 - Fasten by pulling the 3 elasticated loops across.

/ page 27 from 65 /
desktop version of the page
We have much more interesting information on this site.
Click Site Menu to check it out!
∎ cartalana.com© 2011-2020 ∎ mailto: koshka@cartalana.org